June 3 to June 25 at the Teal Building in Capitol Hill, Seattle
During the World's Fair in 1962, Seattle was celebrated as the City of Tomorrow, a forward-thinking town with cutting edge innovation and technology. Sixty years later, in a large-scale immersive art experience at the Teal Building, we ask again,
What does a city of the future look like?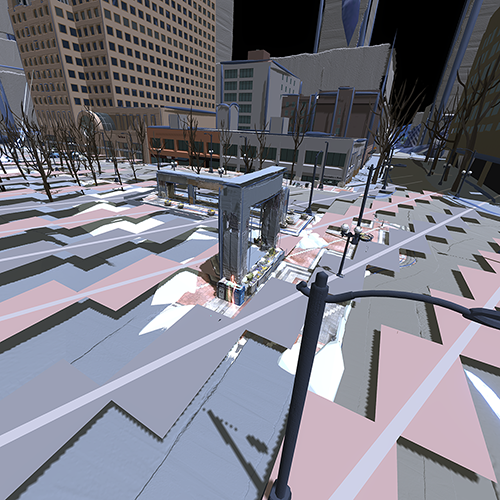 Local Artists Create a Labyrinth of Imaginative Possibilities to Explore
Seattle: City of the Future presents new works by 43 local artists that explore
diverging views for the Emerald City's near and distant future… It's a world of
multi-media wonders and alternative realities that will ignite the imagination of audiences.
Third Place Technologies is pleased to partner with the Tamarind Tree Restaurant and PublicDisplay.ART to host an immersive art experience where local artists explore our fears and aspirations. We invited local artists, technologists, civic activists and interdisciplinary art groups to explore some of the universal questions on the minds of today's residents and bring them to life in the form of 3D installations and immersive art concepts. Learn more about the organizers.
Special Thanks
This event is possible only through the generous support of our community of volunteers, artists, and supporting organizations.