Aside from our regular visiting hours, we will be hosting two special events in June. We invite you to celebrate the local arts and LGBTQ+ communities with us.
PublicDisplay.Art Presents: A Big Gay Soiree & Closing Night Party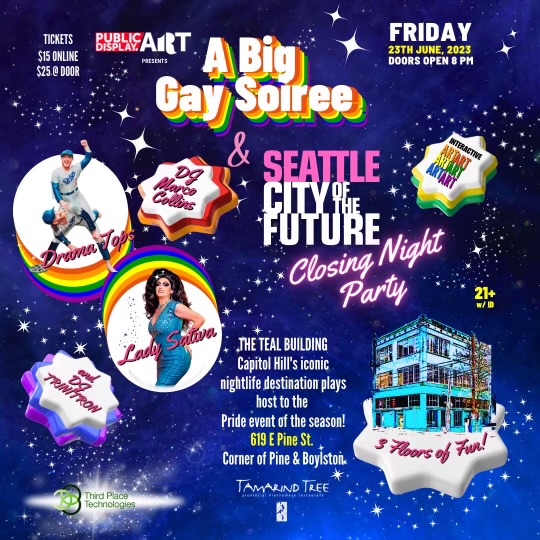 Opening Party (PAST)
Check out a few photos from our opening party on Saturday, June 3rd, 8pm-2am. Thanks to DJLO, Levi Clark (Shameless) & FauxFaux for their fabulous music, and all the artists and event crew for pulling together for this amazing event!